Zelda's Disheartening Delay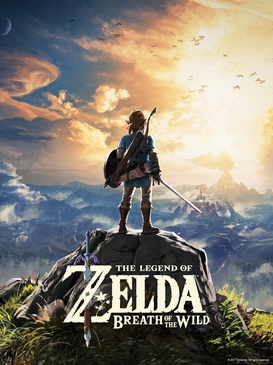 After almost five years of rising anticipation, gamers around the world were ecstatic to hear during 2019's E3 that gamers would receive a sequel to the hit game Legend of Zelda: Breath of The Wild. As time went on, the gaming community would be consumed with rumors and speculation regarding the sequel and as time marched on, Breath of The Wild 2 would fade into obscurity as a with a few scenes and images. That is, until a new beacon broke the darkness of uncertainty.
At 2021's E3, and exactly two years after the original teaser was dropped, the gaming community received a full blown trailer for Breath of the Wild 2. In this trailer, fans were shown a Legend of Zelda game unlike any other they had seen before. The teaser promised a release in the coming year – 2022. Unfortunately, in recent weeks, gamers have received news that may leave them asking questions.
Fans of the series have often been very understanding of the issues of game production and are very understanding of the numerous roadblocks that litter the road to a successful game.
For fans like junior Erik Stanley, delays aren't an issue if the end result is an overall more refined and complete product. "It's not bad at all, more time means a better outcome that will be worth the wait." With even such gaming news websites like Gaming Bolt and GameRant echoing these sentiments.
The main argument for these delays in the industry is that without these important delays, the players can be greeted with a buggy, broken and unplayable mess labeled a video game. In recent years we've seen examples of this like CD Projekt Red's Cyberpunk 2077 and Fallout 76 that were rushed to release and experienced horrible launches.
With summer fast approaching, news of upcoming game releases will flood the Internet. With any luck, fans of the Legend of Zelda will receive news and even details about BoTW 2 to reignite the spark of passion for this beloved game.