Most would agree that the responsibility of school, jobs, sports, and other extracurriculars isn't altogether easy. It prevents students from getting the proper rest needed, which contributes to their overall performance. Rather than absorbing information, many are drowning in books; struggling to catch their breath. On top of that, everyone deserves a chance to spend time with their friends and family; so what's the solution to this common struggle? Developing a fixed mindset can help you to accomplish a balanced, productive lifestyle. 
When you don't stay organized, it feels like tasks are added to your schedule quicker than they're being completed. However, successfully prioritizing all of that will buy you some extra time; it's rewarding to see that you have a free schedule. Finally checking off the last box on your to-do list can be an alleviating lift off of your shoulders. 
"I'm unable to have a social life while doing all these things, and school takes seven hours out of my day already," says Rebecca Reynolds, a sophomore at Stafford High School. It's assumed by a number of students and parents that teachers and others in the academic field don't go about this issue, barely even acknowledging it. However, Judith Rossi, a Chemistry teacher at Stafford, proves otherwise. The topic has caught her attention, as she believes that it's important to use the time provided during school hours, especially when it can't be finished contrarily.
"The distraction I didn't have that you all have….your phone," mentions Rossi. The amount of phone usage has undeniably increased over the years. 
According to ABC News, on average, people spend seven hours on their phones daily in the US; that's about 40% of the time we spend awake. With this information, it can be concluded that people generally spend around 3,650 hours on their phones year-round (keep in mind that there are 8,760 hours in a year). 
Rossi's observation is remarkably accurate, making it quite clear that time is wasted on an artificial reality. A history teacher at Stafford, Tyler Limbrick, seems to have similar opinions as he states, "During school hours, it definitely seems like many students waste their free time on their phones instead of completing academic work and asking teachers for help."
Another sophomore at Stafford, Jailynn Borum, claims, "Personally, I know that my grades went down just a little bit once I joined a sport, just because I had myself drained most days, not wanting to do my school work." Along with Borum, Junior Ava Moulton explains her struggles by saying, "I'm a very busy person; I have a job and play a sport, so I barely get time to even eat." 
It's obvious that students are having a hard time finding effective solutions. In response, Nina Brown, a guidance counselor at Stafford, has provided a reliable method to establish tasks and complete them in a timely manner. She has presented what she calls a "Time Management Chart" and says, "This chart is really good because it gives you a very visual representation of your use of time."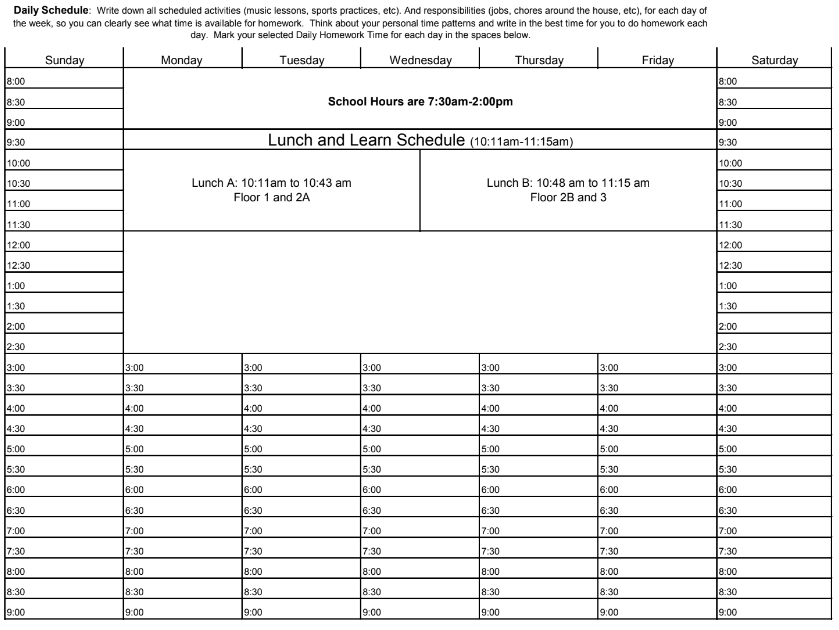 "The way it works is you put down all the things that you're involved in first; whatever it is that obligates your time aside from your school work during the week. Then, you sit back and you look at the holes. Where are they? What am I doing with those holes? Are those places that look like logical places to get some of this work done? You'd be surprised at how much you can get done in half an hour."
— Brown
If you put what you need above what you want, the sacrifice of your time will pay off. We are all capable of success, as long as we put our personal goals first. Short-term self-discipline will lead to a long-term life of satisfaction.